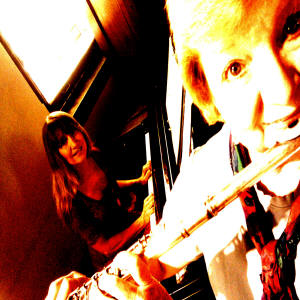 MUSIC FOR ANY OCCASION
Professional Organizations
Corporate Events
Private Parties
Weddings
Senior Communities
Assisted Living Centers
Memorial Services
Flute/Piano Music
with Cindy LeBlanc & Debra Lee
Styles Include:
Classical
Traditional
Beatles
Broadway & Movie
American Standards
Sacred-Gospel
Holiday Season

Additional instrumentation also available (cello, harp, guitar)
TO LISTEN:
Scroll down this page for a flute/piano music sample, the traditional Irish song,
Danny Boy (Londerry Aire)


Musical Entertainment
Debra Lee Trio
HIT PARADE OF FAVORITE
JAZZ STANDARDS

Debra Lee, Vocals
Jim Holton, Piano
Cindy LeBlanc, Flute
Timeless standards
American Song Book, Grammy and Emmy Award winning songs
The captivating "torch style" vocals of singer Debra Lee and heavenly jazz flute solos of Cindy LeBlanc float and intermingle with the articulate and stunning jazz piano of Jim Holton
Full band also available with top regional jazz musicians.
(Listen to video below)



Songs covered by iconic artists such as Sinatra, Ella Fitzgerald, Billie Holiday, Bing Crosby and other greats include Blue Skies, Dancing Cheek to Cheek, Sentimental Journey, Pennies from Heaven, Moonlight in Vermont, Funny Valentine, Cry Me River, Sunny Side of the Street ....
and many more.
Cindy LeBlanc, an accomplished flutist, has performed at the Kimmel Center, West Chester University Faculty Recitals, the United Nations, and for two Presidents and the Dalai Lama! She is accompanied by Debra Lee, a classically trained pianist, and also singer and teacher.
Jim Holton is an accomplished jazz pianist, and also a composer and arranger who has performed extensively in the Philadelphia Area, New York, and New Jersey with groups that have backed many well-known and renowned jazz musicians and artists. Jim and his original music have been featured many times on Philadelphia's WRTI-FM.
Booking:
E-mail: bookings@lyraproject.com

Phone: 215-646-1779