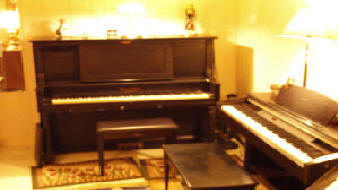 Piano Lessons
Children, Teens, Adults
Traditional & Classical
Music Theory
Pop-Piano Method
with Ms Debra
Debra Lee Music Piano & Vocal Studio
GIVE THE GIFT OF MUSIC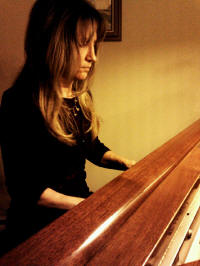 Lessons for

*Young Beginners from age 6

*Older Beginners (5th-12th grades)

*Adults beginning or returning to the piano

*Piano as a Second Instrument
for students planning to be college music majors
* Pop-Piano Method
Learn music theory and chords playing current favorite pop-songs

Guitar
Teens & Adults
with Mr. Rick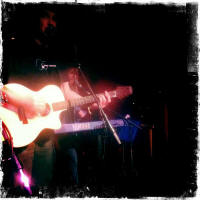 Songwriting
Singing & Performance
Learn the "magic" of songwriting using and playing the guitar

Artist Development Training
for students with an interest in becoming recording artists,
with training in performance, guitar/keyboard, vocal,
and songwriting studies with Mr. Rick
click for information on rates

Click Teachers Bios for more on teachers
For Lesson inquiries:
Please send e-mail: lessons@debralee.com
215-488-7706
Vocal-Singing Lessons
Beginners through experienced singers
learning the TOTAL SINGER TM Method
with Ms Debra


Vocal
Performance Coaching
for Auditions - Performances - Recordings
Singers of all ages, experience and style
find their voice with Debra Lee!
Explore that "crazy dream", gain confidence,
and be a better singer learning the "secrets"
used by professional singers.
Single vocal sessions or weekly or bi-weekly lessons offered
*Vocal Coaching for Auditions
Gain confidence preparing for musical theater
and choral auditions
*Vocal Coaching for Performers-Artists
Performing artists, singer-songwriters, and recording artists
benefit by learning TOTAL SINGER TM techniques that fix vocal
challenges, improve range and enhance overall performance.
* Vocal Lessons for Karaoke Singers
Become a better singer - gain an edge for competitions

* Sight-Reading for Choral Singers
Learn the basics for reading choral music
* Piano & Singing
Learn how to accompany yourself while you sing
using the Pop-Piano method
(previous piano lessons helpful and singing ability)
* Vocal Recording
Recording sessions for singers of any age
for making a CD that can be used as a gift for family
and friends, or as a demo, at
Starz Productions professional recording studio.
Student recording projects include 3-5
songs, either singing with pre-recorded tracks,
or playing piano or guitar live, original songs or favorite
pop or show songs.
* Pop-Songwriting for Teens
Sing and write your own songs.
Students don't have to play
an instrument, but should enjoy singing, and
be able to write poetry/lyrics. Record original songs
at Starz Productions recording studio.


click for MORE INFORMATION